Retirement Basics (Level 1)

Date: August 3, 2022
Time: 8:00 am - 8:30 am (Registration and Breakfast for on-site participants) | 8:30 am - 4:00 pm (Curriculum)
Type/Location: Hybrid (Choose on-site in Waltham, MA* or online via Zoom)
*Waltham Woods Conference Center, 860 Winter St., Waltham, MA
Credits: 6.50 HR (General) recertification credit hours**

About the Curriculum

Retirement benefits professionals need to understand the fundamentals of retirement benefits – Defined Contribution Plans/401(k), HSA, Social Security, Medicare and Compliance – how to communicate them to the workforce and promote retirement readiness and financial wellbeing to the full population.

In this foundational course, you will hear current trends in retirement and learn the fundamentals of plan design, compliance and governance, your fiduciary responsibilities, workforce communication and more. 

 

The first session will focus on recent research on retirement readiness and employee preferences, trends in the retirement industry and the best practices in retirement communications for all of your employees and those near retirement. 

Get the 411 on 401(k) - The remainder of the morning sessions will focus on Defined Contribution (DC)/401(k). A DC retirement plan is a key component of most employee benefit programs. Beyond initial design and implementation, this session will help you answer these important questions:

Is your DC plan in compliance?

Are you meeting your fiduciary responsibilities managing the plan?

Is your 401(k) maximizing its full potential for all of your employees?

In the morning session, you will learn:

DC plan fundamentals and latest trends

Plan design options and "safe harbor" plans

Latest trends in employee financial wellbeing

Legal and regulatory requirements

Actionable steps to audit proof your plan

Best Practices in Retirement Plan Administration

Recent legislative and regulatory developments

Bonus: Each registrant will receive a DC Compliance Checklist. 

---

The afternoon session - Retirement Readiness Realities and Public Entitlement Programs - will focus on Retirement Readiness and the role HSAs play in preparing for retirement.  You'll also hear an overview of how the two largest public entitlement programs, Medicare and Social Security, work and get answers to your pre-retirees' top questions: how to enroll in and maximize benefits. 

In the afternoon session, you will learn:

The key metrics for understanding how financially prepared your employees may be for retirement and what to consider when communicating retirement readiness, especially to those nearing retirement

Social Security Fundamentals

When employees should enroll

How benefits are calculated

How to communicate benefits with your employees

Medicare Fundamentals

How Medicare works

When employees should enroll

 

How employees should choose between different plan options

 
 
Faculty and Agenda
Retirement Readiness and Communications

Get the 411 on 401(k)

Retirement Readiness Realities
and Entitlement Programs 

 

 

Shannon Hanko
Associate Director, Financial Wellbeing, Retirement
Willis Towers Watson

Bert Kingsley
President
Lockton Retirement Services New England

Karen Waltemath, Karen M. Waltemath, FCS, CFP®
Regional Vice President of Sales
HSA Bank,
a division of Webster Bank, N.A.

 

 

Jessica Ruggles
Director, Employee Experience
Willis Towers Watson

  Patrick Sheerin
Esquire, Partner
Parker Brown Macaulay & Sheerin P.C

 Scott W. Cicerone
Vice President
Fidelity Institutional℠
---
Intended Audience
While all levels of benefits-industry professionals will profit from the broad foundational content offered in NEEBC's Retirement Basics, the course is intended to be particularly valuable for those earlier-in-career or expanding disciplines. 
---
Credits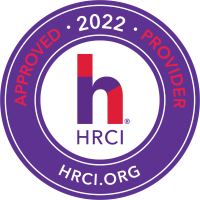 **This Program has been approved for 6.50  HR (General) recertification credit hours toward aPHR™, aPHRi™, PHR®, PHRca®, SPHR®, GPHR®, PHRi™ and SPHRi™ recertification through HR Certification Institute® (HRCI®). The use of this official seal confirms that this Activity has met HR Certification Institute's® (HRCI®)  criteria for recertification credit pre-approval.
---
 Make NEEBC Your Learning Partner
$375 Members | $480 Non-members
(Breakfast and lunch are included.)
COVID-19 Protocols: click here

Can't attend? Register anyway, and we'll send you an on-demand recording of the program.
View Sponsorship Opportunities
---