Using Absence Programs to Attract & Retain a Flexible Workforce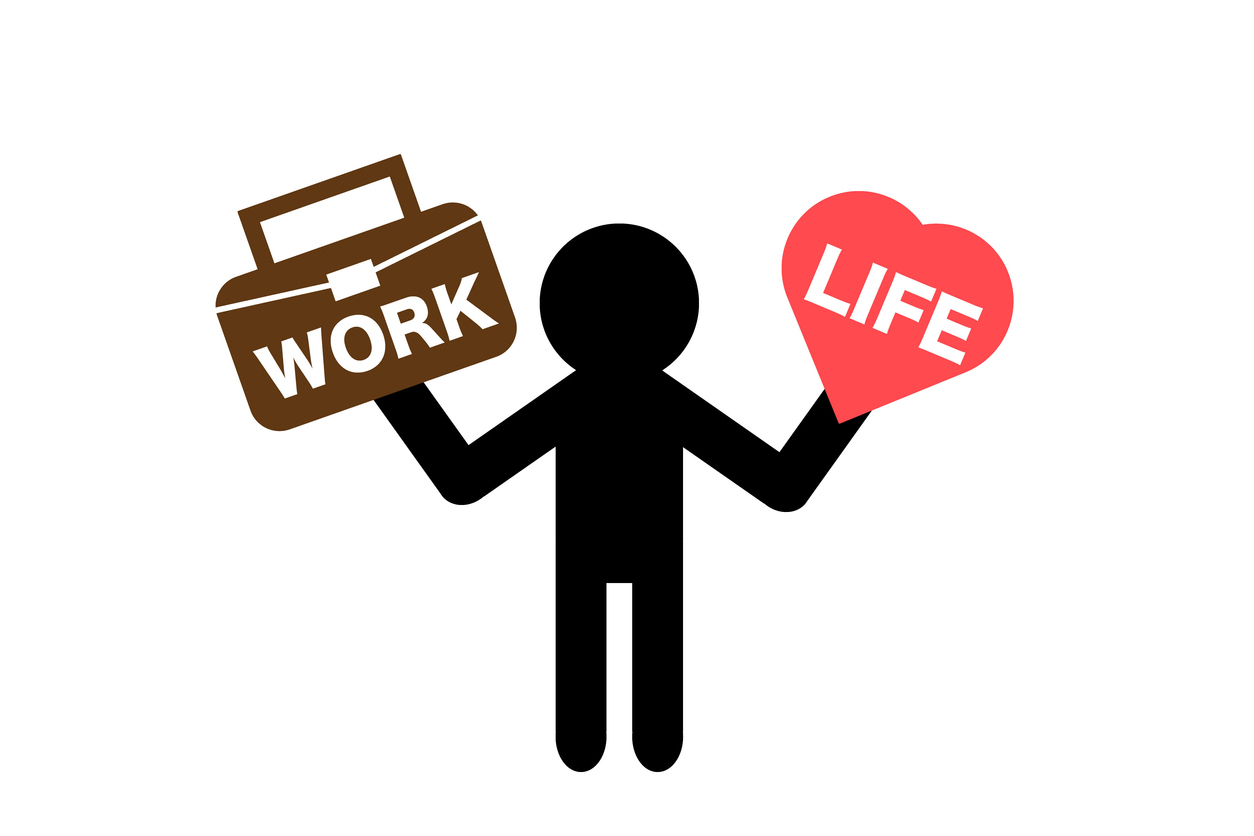 It sounds counterintuitive — how can programs that enable time away from work possibly help companies dealing with labor shortages? Yet, a 2021 survey conducted by HUB International shows that 40% of participating companies indicated their leave of absence policies needed to be more enticing to attract and retain employees.1 Absence programs are an important part of the employee experience, and organizations can leverage their time-off policies and benefits to stand out among competitors, especially now that workers have more options than ever before.
In a Gallup poll conducted earlier this year, employees identified well-being, including work-life balance, as one of the most important factors when deciding whether to accept a new job.2  Time-off policies and other absence-related benefits help employees achieve work-life balance by providing income protection while taking time to care for themselves and/or their families — from a well-deserved vacation to a healthcare emergency and everything in between.
Eight states — plus the District of Columbia and Puerto Rico — require employers to provide paid family and medical leave to employees, while others already have passed legislation for programs to begin in the next several years. By 2026, at least 13 states, Washington, D.C., and Puerto Rico will have compulsory programs in place, and at least two other states will have paved the way for employers to provide paid family leave benefits on a voluntary basis. In addition, 26 states and local municipalities have enacted paid sick leave laws, requiring employers to provide PTO to employees for their healthcare needs, as well as those of their families.

Shifts in the Workforce
Realizing their jobs could be done virtually from anywhere, many employees relocated during 2020-21, with the majority opting for more serene surroundings instead of expensive and densely populated cities. Companies suddenly found that they had a dispersed, multistate workforce. Because of this shift in the workplace paradigm, some organizations struggled to keep up with the family, medical and paid sick leave requirements of each state. Keeping benefits equitable across their employee population also proved to be a challenge.
When faced with these issues, employers should evaluate their entire absence program to determine what changes can be made to provide current employees with a benefit program that will help them manage their well-being and work-life balance. At the same time, they must consider what benefits will be attractive when hiring new talent. Because mandates can vary across the country, it is best to consider what benefits the employer wants all employees to have access to, regardless of their location. From that baseline, they can determine how to meet the minimum requirements of and coordinate with those benefits required by federal, state and local laws.
Paid Time Off
Most employers offer paid time off one of two ways: Separate or combined.
The first kind of paid time off separates sick, vacation and personal time. In this case, sick leave is traditionally provided for employees to use for their own healthcare needs. However, some state and local laws permit employees to use paid sick leave for family health needs. In some instances, paid sick leave can be used by an employee or family member who is a victim of domestic or sexual violence.
Since the pandemic, several states extended paid sick leave to accommodate working parents when schools and daycares close. Employees also received paid sick time following vaccinations.
Employers who have not yet expanded their sick leave benefits may want to consider that option. Expanding sick leave can help reduce employee turnover rates, which is costly to a company, and provide flexibility for employees juggling school closures, family quarantines and other unforeseen circumstances. In addition, employees will be more loyal to a company that recognizes and understands their struggles and, more importantly, offers a solution to help – whether it is for the employees' own well-being or that of their families.
The second type is a combined Paid Time Off (PTO) in which employees are given more flexibility on how they use these benefits. In most states with paid sick leave requirements, a PTO plan that provides time off that meets or exceeds all requirements under the law is an acceptable substitute for paid sick leave. Employers should review their policies to ensure state compliance.
Many times, when employers are trying to attract more talent, they will consider offering Unlimited PTO. While Unlimited PTO continues to increase in popularity, currently only about 9% of employees have access to this benefit.3 While these policies can be attractive to job seekers, if the company culture is not encouraging of employees taking time off, employees can feel misled when they realize their workload is such that they never feel they can use their Unlimited PTO or if there is a stigma around doing do.  There are even studies that show people take fewer days off under unlimited policies than they do under traditional plans, which is counter-productive to employees seeking a better work-life balance.
Use It or Lose It
One issue that can strongly influence an employee's perception of his or her employer is how unused vacation and PTO are handled. A 2019 survey conducted by World at Work showed that 37% of employees do not use all their PTO each year.4  While "use it or lose it" policies do decrease that percentage, employees can be left feeling cheated out of a benefit that they earned. According to Rob Whalen, CEO of PTO Exchange, "More companies need to view PTO as part of an overall employee compensation package, which is earned and accrued through the process of their work, productivity and the value they deliver to the company and shareholders. Companies that view PTO in this way will lead in the war for top talent."5

Time off from work creates better and healthier employees. This downtime increases mindfulness, reduces stress and improves heart health and sleep.6  Although most Americans want more time off, they struggle to ask for it – and company culture plays a key role in this hesitancy. If employers want to encourage employees to take time off, they must first look at their management teams. Managers should model the behavior they want in employees, and that includes taking time off and unplugging from work.7 In addition, employers can consider increasing carryover limits or requiring minimum vacation use. For even more flexibility, employers can allow employees to use their PTO in different ways, such as directing the unused accrued funds toward a 401(k) plan or student loan payment.8

Paid Parental Leave
Paid Parental Leave (PPL) is another benefit employers should consider offering because it not only reduces employee turnover but can be a determining factor on whether a job offer is accepted. In fact, only 25% of small- to mid-size companies offer PPL, citing budget constraints as the top reason9, while 40% to 45% of large companies offer the benefit.
States that implemented PPL had a 20% drop in the number of female employees who left their jobs during the first year after starting a family.10 And it's not just about retention. For 83% of Millennials, PPL benefits were a deciding factor in whether to accept a job. This applies to not only traditional maternity leave for women but gender-neutral programs for all new parents. Studies show that when men take PPL, women go back to work sooner,11 and new fathers who take PPL report feeling more motivated and productive when returning from leave.12 In addition, Title VII of the Civil Rights Act requires that PPL (separate from any benefits for childbirth recovery) be provided equally to all similarly situated employees.

Benefits are Beneficial
There is no doubt that paid leave benefits have become increasingly important to employees. The pandemic was a game-changer as employees began to work from home and evaluate what they want from their employers. Remote work opened new talent pools for employers, but it also opened new opportunities for workers. Employers must make their benefits competitive to attract and retain talent. They also must implement and/or enhance their leave programs to appeal to employees' desire for work-life balance. Though paid leave benefits are an expenditure, the alternatives can be more costly: high employee turnover rates, time and money associated with constant trainings, difficulty filling positions and employer reputation. Instead, employers can support their employees with PTO programs that will give them a solid work-life foundation that will give them the time to take care of themselves and their families.
---
Beth Dievendorf, CLMS, AVP, East Regional Leader, Workforce Absence Management, HUB International
https://www.linkedin.com/in/beth-dievendorf/
---
Share this post: