Prioritizing Women's Health Boosts Community Wellbeing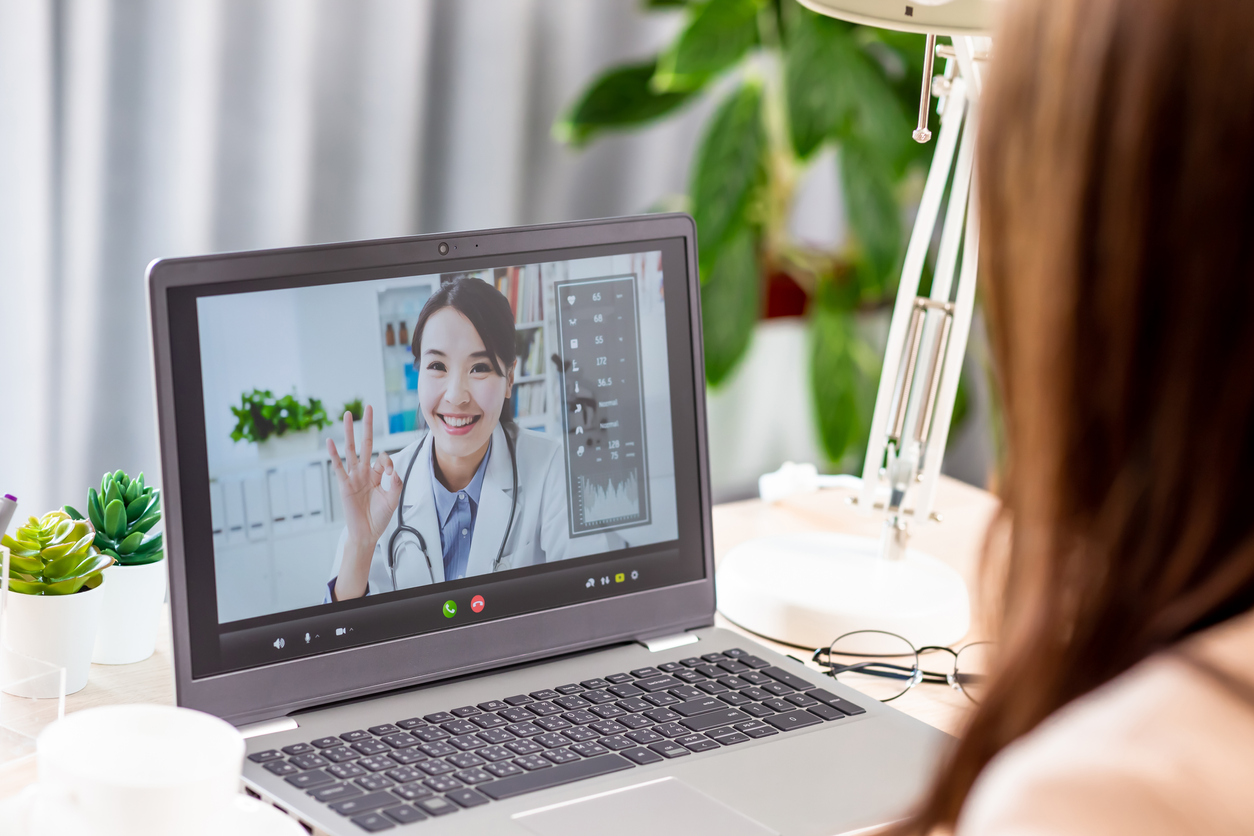 Women are often the custodians of family health, taking on the role of caregiver for their children, partners, parents, and community. A recent study found that the onset of the pandemic brought on additional responsibilities: In 55% of households, women are twice as likely to have primary or sole responsibility for cooking, cleaning, childcare and education. What's more, 80% of mothers said they were the ones managing home school since the coronavirus lockdowns.
With these added responsibilities, working moms in particular have expressed feelings of burnout in their daily lives and a sense of being betrayed and abandoned by society. Often faced with a "right choice trap" between taking care of family and work obligations, they're forced to put their own mental and physical health needs on the back burner.
As women play a critical role in maintaining the well-being of our communities, it's more important than ever that they maintain their own well-being first. This includes annual physical exams, regular screenings, prenatal care, and other preventive care. Help your employees maintain good health by reminding them that your plan includes preventative care, including no-additional-cost annual well-being visits. Also, encourage them to schedule and keep their annual exams, screenings and preventative care appointments.
A recent Kaiser Family Foundation survey found that a higher share of women than men opted to skip recommended preventive services in response to the pandemic. Whether due to fears about engaging with the health care system during a pandemic or inability to make time for appointments, these gaps in care could cause more severe health conditions down the line.
The good news is that most health care providers now have strict protocols in place to keep patients safe, such as screenings for COVID-19 symptoms, eCheck-in features to limit exposure to others, and strict sanitation, social distance, and mask protocols in medical offices. It's important that we now prioritize self-care and re-engage with regular screenings and routine checkups to prevent and treat serious illnesses.
Mammograms
Breast cancer is the second most common type of cancer diagnosed in women. In fact, one in nine women will likely be diagnosed with breast cancer at some point in their lives. Mammograms are an essential checkup and the best tests doctors have to detect breast cancer early. According to the Centers for Disease Control and Prevention, mammograms help detect lumps sometimes up to three years before it can be felt.
Many women have put off mammograms and other routine screenings due to the pandemic and resulting financial, mental and emotional, time-related or health challenges. This routine annual or bi-annual screening is particularly important for women over the age of 40, especially if breast abnormality is noticed.
Screening for Cervical Cancer
Cervical cancer, frequently caused by the sexually transmissible infection human papillomavirus (HPV), is one of the leading causes of cancer-related deaths globally. But its incidence is nearly entirely preventable if caught early. A preventative screening test can help pick up changes so that your provider can properly surveil and take action, if required.
Although this screening is important for people of all ages, adolescents and young people have historically been underscreened due to misconceptions that this screening isn't a priority for their age group. Your provider can tell you which of the number of screening techniques that are available, including Pap smears, liquid-based cytology, HPV DNA testing, or a combination of tests, are right for you. Early detection is key and could allow for successful prevention and treatment of cancer.
Prenatal Care
COVID-19 brought on a new set of challenges and stresses for expectant mothers. While the traditional prenatal care model recommends more than 14 in-person visits throughout the course of a pregnancy, the pandemic has ushered in new models of prenatal care that combine in-person and remote visits. Virtual care can be a good alternative for some patients, and women who participate in virtual prenatal care need to work with their clinician to ensure they are able to check blood pressure, weight and other measurements at home and transfer that information to their physician. Women who choose to work with a doula can also do so in-person or virtually to receive support before, during and after delivery.


Telemedicine opens the door for continued communication, guidance and emotional support. It also can reduce disparities related to lack of access to regular, in-person maternity care, improving maternal morbidity and mortality, according to the American College of Obstetricians and Gynecologists. The organization encourages OB/GYNs to consider telehealth options as they "enhance...the current standard of care." 
At the same time, there are many areas in women's health care where in-person interactions are essential. It's important to consult with your provider and see what is best for your personal health care journey.
With many women juggling work, family, childcare, and more during this time, it can be easy to put one's own health on the back burner. There's no better time for you to remind the women members of your workforce to take the reins on their health as more services go virtual. So much is in the palm of our hands now, making care more accessible. Taking care of our bodies and minds helps us all be better stewards of the health of our families, loved ones and communities.
---
Joanne Armstrong, M.D., M.P.H., CMO of Women's Health and Genomics, CVS Health. Dr. Armstrong can be reached via Linkedin.
Share this post: