World Oral Health Day Spotlights the Importance of Dental Care to Your Overall Health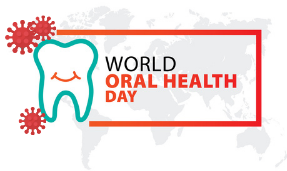 March 20 marks World Oral Health Day – an annual reminder that taking care of your mouth is critical to taking care of your overall health and well-being. In 2021, preventive oral health care is especially important after many people delayed scheduled appointments when dental offices were closed to all but emergency services at the start of the COVID-19 pandemic.
In fact, an August 2020 Biomedical Journal article suggests that a healthy mouth could decrease the severity of COVID-19 symptoms and reduce associated morbidity1. As an employer, you can play a key role in helping to improve health outcomes for your employees by prioritizing oral health care in your organization. Solutions that make dental care affordable for employees, such as dental benefits that include preventive care, along with policies that make it easy for employees to make and keep dental care appointments, are a great place to start.
More than a smile
Regular dental exams and cleanings are about so much more than making teeth sparkle. During an exam, a dentist can sometimes spot early symptoms of chronic health conditions like diabetes, heart disease, cancer and high blood pressure, and refer an employee to their primary health care provider for further evaluation. Early detection of chronic health conditions can lead to better overall health outcomes for employees and help control medical care costs over the long term.
It's also important for employees who have been diagnosed with chronic health conditions to see a dentist for regular oral health care because their health condition may have oral health impacts. Take diabetes, for example. According to the American Dental Association, periodontal disease affects nearly 22 percent of people with diabetes, meaning they may be more likely to need professional deep cleanings2.
Detecting and reducing costs associated with chronic illnesses can be accomplished through dental insurance plan enhancements such as:
Extra cleanings - Some people with chronic health conditions benefit from more than the standard two cleanings included in most plans.


Periodontal services - Services such as periodontal pocket reduction and regenerative procedures can improve the health of gum tissue and supporting bone structure


Teledentistry - Convenience and safety are more important than ever. Teledentistry is ideal for asking questions and identifying oral health issues in between dentist office visits.
There may also be links between oral health and cardiovascular disease. Studies have shown an increased risk of developing heart disease in those who have poor oral health, such as gum disease and tooth loss. Studies also indicate that inflammation, such as is seen in gum disease, may contribute to cardiovascular damage throughout the body3. Regular exams and cleanings, along with periodontal services when deemed appropriate by a dentist, can help reduce inflammation.
How employers can help
Help your employees improve their oral health by:
Offering a dental benefit plan that includes preventive care like cleanings, exams and x-rays and consider offering enhancements to cover additional cleanings beyond the standard two per year.

Making brushing and flossing at work convenient.

Reminding employees about the oral health benefits of quitting smoking and tobacco products, and of limiting alcohol consumption.
Oral health education is an essential step in developing good preventive care habits. With regular dental care and good oral hygiene, your employees are well on their way to improved oral health and better overall health.
1https://www.sciencedirect.com/science/article/pii/S2319417020300810
2https://www.mouthhealthy.org/en/az-topics/d/diabetes
3https://www.perio.org/consumer/periodontal-treatments-and-procedures
---
Lisa Stabile is Director of Sales for Altus Dental. She can be reached at 877-223-0577, [email protected]
Share this post: