How to Keep Participants in the Plan After Retirement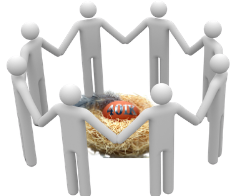 According to Vanguard's most recent How America Saves1 survey, which looks at Americans' retirement savings habits, 80 percent of participants eligible to take a distribution chose to preserve their assets for retirement. According to the survey, 62 percent of plans allow retirees to take installments, 32 percent allow for partial ad hoc withdrawals (more than double from five years ago), and only 2 percent force retirees out after a certain age.
Many Plan Sponsors, particularly those with plans over $1 billion, realize the value of asset retention, which improves purchasing power and can lead to fee savings. A PLANSPONSOR survey2 reports that half of Plan Sponsors in the over $1 billion category prefer terminated employees with material balances remain in the plan. Plan Sponsors of smaller plans are beginning to take cues from their larger counterparts.
In the eyes of Plan Sponsors, especially those who are accustomed to working with a fiduciary advisor, advantages of staying in the plan for retirees are clear:
A curated mix of diversified investment options

Lower fees

Professional fiduciary oversight

Access to credible information and resources

The ability to consolidate other qualified assets
However, in the eyes of plan participants, especially those who are nearing retirement, these benefits may not be understood or appreciated.
Common participant misconceptions about employer plans
Recent research from T. Rowe Price focus groups underscores this lack of understanding finding notable participant misconceptions about their retirement plans, described as "a disconnect from reality"3. Key findings from the focus group study include:
Participants were unclear about the benefits of staying in the plan after retirement and often not aware that they could do so.

Plan costs were broadly misunderstood. Common sentiments that fees are higher inside the plan, are frequently hidden and include additional charges that don't exist at the retail level.


Participants did not understand the value of scale and buying power in employer plans and felt employers do not care about reducing fees.


Plan Sponsor motives were questioned. Participants noted concerns such as employers receiving kickbacks and not looking out for their best interest.



Plan lineups were viewed as offering limited choice. The perception was that quantity was valued over quality. Moreover, participants did not understand that fund menus were selected in the participants' best interest, often with the help of professional advisors.
Furthermore, the study reported that pre-retirees and retirees looked to sources of advice and guidance outside of their employer, however, with mixed results. Advisor experiences were inconsistent; while some individuals noted great experiences, others stressed the prevalence of predatory practices.

A call to action for Plan Sponsors
The above findings suggest that Plan Sponsors may not be getting the credit they deserve for prudently overseeing their plans in the best interest of their employees.
Plan Sponsors should reflect on the common misconceptions noted in the T. Rowe Price study and consider taking opportunities to periodically update participants in a clear, concise manner regarding:
Your fiduciary oversight practices;

The value of a streamlined and curated investment menu;

Lower fee benefits;

Fee negotiations;

Additional advice; and

Managed accounts services (if available) and the credible resources available in the plan.
For Plan Sponsors interested in keeping retirees in their plan, engaging and communicating with employees regularly about plan benefits to create awareness about the fiduciary oversight process is key to building their trust over time. When employees see Plan Sponsors as a trusted resource, they can then feel comfortable leaving their assets in the plan after retirement.
---
Karen Paulson is a Managing Partner and Senior Consultant of Fiduciary Investment Advisors, LLC which is a wholly owned subsidiary of DiMeo Schneider & Associates, L.L.C. 
---
1 How America Saves 2020. (n.d.). https://institutional.vanguard.com/web/c1/how-america-saves/
2 2018 DC Survey: Plan Benchmarking. (n.d.). https://www.plansponsor.com/research/2018-dc-survey-plan-benchmarking/
3,4 Bridging the Gap Between Accumulation and Decumulation for Participants, March 2020, T. Rowe Price Latham, L. (n.d.).

Share this post: