Breast Cancer Screening – October is Breast Cancer Awareness Month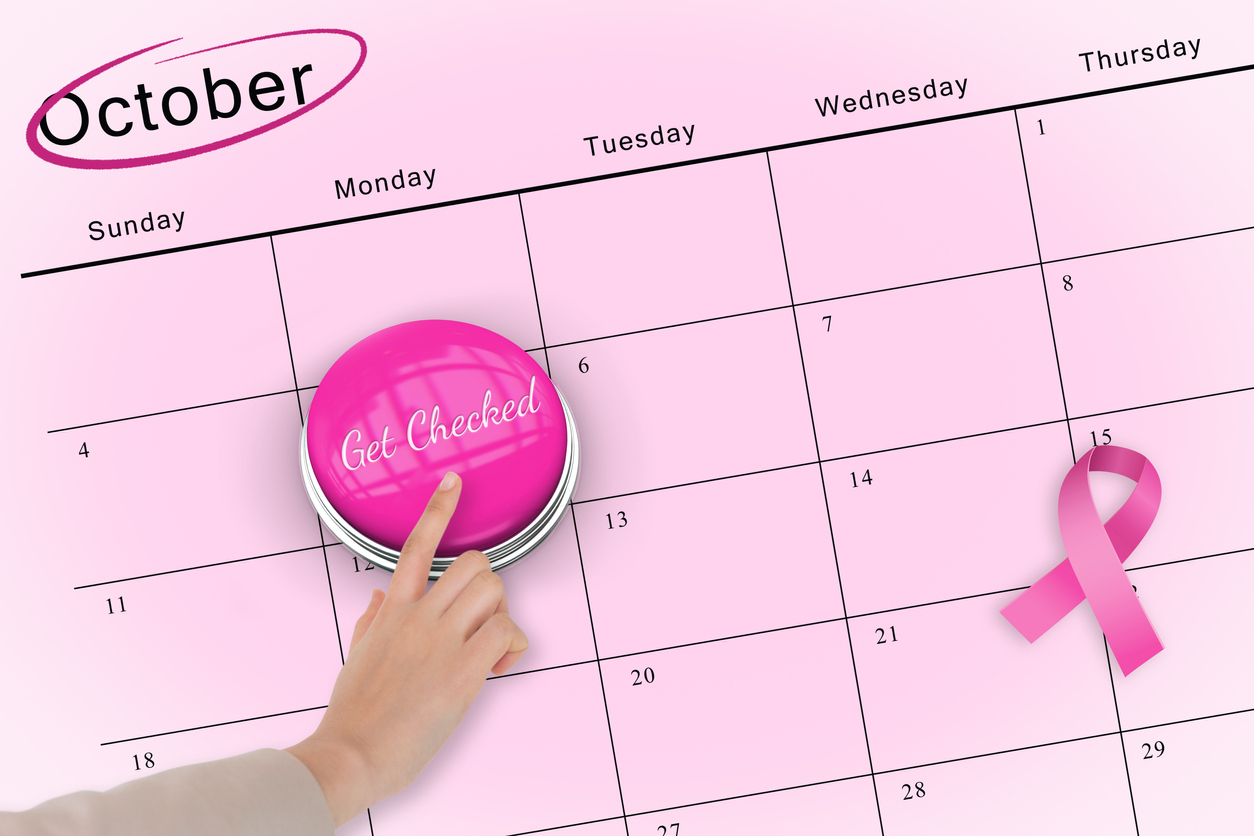 Breast cancer is the second most common cancer among women in the United States.1 It's important to educate your employees about the disease and that early detection is an important factor in the success of breast cancer treatment
Early Detection
The type and frequency of breast cancer screening that is best for you changes as you age. Talk with your doctor about how often you should have a breast exam, and when you should start having mammograms.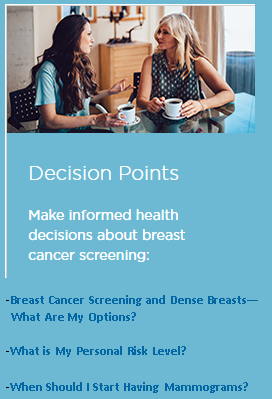 Ages 20 to 39
Some experts recommend that women have a clinical breast exam every 3 years, starting at age 20. Talk with your doctor about how often you should have one. If you have a high risk for developing breast cancer, talk to your doctor about when to begin having routine mammograms and other screening tests, such as magnetic resonance imaging (MRI).
Ages 40 and Older
For women at average risk, the U.S. Preventive Services Task Force recommends a screening mammogram every 2 years for women ages 50 to 74. For women ages 40 to 49, the balance of benefits and harms isn't as clear. Your doctor can help you understand the balance in your specific case. The Task Force says the decision to start regular screening before age 50 should be an individual one. It should be based on a woman's values, her health history, and what she prefers.
A Note About Coverage
On most plans, preventive care is covered in full. This means you pay no copayment, coinsurance, or deductible for preventive care. You may receive non-preventive services during a routine visit that do require a copayment, coinsurance, or deductible. If you have any questions regarding whether a specific service is considered preventive, please check your benefit document or call you plan's Member Services.

Learn more about breast cancer screening.
1https://www.cdc.gov/cancer/breast/statistics/index.htm
---
Blog was submitted by Tufts Health Plan. 
Share this post: