Building a Successful Wellness Strategy – Columbia's Well-being Program Boasts 74% Participation Rate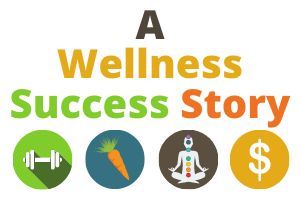 Columbia, headquartered in North Reading, Massachusetts, is known for its high level of client service and project management expertise. Founded in 1925, the company has an annual volume of over $400 million and ranks among the largest construction firms in Massachusetts. Columbia works closely with its clients to create environments and buildings that promote and support employee health. It is equally important to Columbia's management team that its own employees enjoy a healthy and supportive work environment.
The Program
Columbia wanted to launch a wellness initiative that would engage 60% of its employees and offer diverse wellness content to promote a happy, healthy, engaged culture. Columbia worked with Wellness Workdays to develop and launch a customized program, Columbia thrives, that focuses on nutrition, physical activity, financial well-being and emotional wellness.

The Importance of Engaging Field Staff
With field staff comprising 30 percent of Columbia's employees, it was essential to leadership that field staff have equal access to wellness offerings. To accomplish this, the company's customized strategy included targeted communications, time-flexible and mobile-accessible wellness content, as well as in-person visits to field sites to involve and engage the field teams. This strategy proved to be an excellent choice when the coronavirus pandemic shut down 25 out of 33 job sites and office staff began working remotely because it positioned Columbia to seamlessly transition its wellness program to its newly remote workforce.
The Initial Launch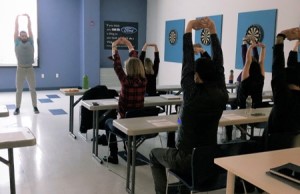 Columbia's program launched in October of 2018. During the first year, employees participated in peer-to-peer and team-based challenges, interactive behavior-change programs, Personal Health Assessments, cooking demos, fitness center orientations with personal training, emotional wellness, financial education, and technology portal, which provides easy access to program information, progress and incentives.
Columbia's One-Year Accomplishments Include:
74% of employees registered for the program

58% of employees completed a Personal Health Assessment

57% of employees completed a biometric screening

52% of employees completed the requirements to earn one or more program incentives

Nearly all employees report they had made progress toward their personal health and wellness goals, and over 80 percent said that Columbia's program played a role in helping them achieve this progress
---
Customized Strategy to Engage Field Staff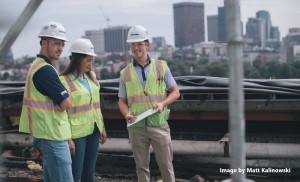 Both past experience and initial program data indicated dispersed field employees would be challenging to engage, however, Columbia was unreservedly committed to reaching these employees. Multiple wellness seminars, biometric screening events, fitness classes, a summer hydration challenge, and a sun safety event were all run at Columbia's field sites in 2019. Participation consistently exceeded expectations.
Specific strategies to engage the field employees included:
In-person visits to project sites (pre-COVID-19)

Targeted online content

Team challenges that fostered camaraderie and friendly competition

Recruiting field staff to join the company's wellness committee

 
Engagement efforts were evaluated and reformed throughout the first year based on detailed program metrics that were stratified by field and office employees, highlighting where strategies needed to diverge for the different employee populations, including:
Field employees were more interested in wellness programming that conforms to individual schedules such as health coaching and webinars.

Field employees most popular wellness topic is nutrition and healthy eating.

Office employees most popular wellness topic is stress management, whereas this is one of the less popular topics among field respondents.

Both field and office employees indicated an interest in financial wellness.
Utilizing this data, enhancements were made to the second year of programming, including:
Offering a four-part financial wellness webinar series taught by a Certified Financial Planner.

Introducing an Eat Whole Challenge – a more advanced nutrition challenge focused on reducing consumption of processed foods.

Developing programs to address stress management including onsite chair massages at the office and a four-week sleep challenge. A massage reimbursement program will be rolled out to field employees post-COVID.

A health coaching program will be implemented post-COVID.
---
How Columbia Transitioned its Wellness Program Due to COVID-19
Columbia's wellness program was well-positioned to transition seamlessly to its remote workforce when the coronavirus pandemic shut down offices and job sites, and all programs have been offered both virtually and in recorded formats. However, it was important that current and future wellness initiatives address the changes in employees' circumstances. To do this, we assessed the current and perceived strains on employees, including fear, anxiety, and depression; health and safety concerns; disruptions to home and work environments; economic concerns and physical exhaustion and stress. Areas for potential negative impact were also identified, including mental and emotional wellness; financial wellness and physical wellness (nutrition and physical activity implications).
Drawing on our expertise, we created a database of relevant information and resources aimed at combating stress and anxiety, building resilience and maintaining physical wellness during the pandemic. These resources were consolidated on the Columbia thrives portal in a new custom module titled "We're Here to Help!" The onsite activities that were transitioned online allowed employees to participate in both live and recorded webinars so they have the option of interacting with health professionals and asking questions or viewing programs at a time that works best for them. Engagement remains high with 79% of employees registered on the wellness portal. 
To add structure and an actionable path to building resilience during the pandemic, we facilitated a 30-day Resilience Plan that included:
A 30-day calendar with daily achievable action items focused on wellness and customized to current circumstances.

Weekly emails with relevant well-being tips related to current circumstances, including guided meditations, resources for working from home and creating an ergonomic work space, family-friendly activity ideas, recipes using pantry staples and at-home workouts requiring no equipment. Specific branding is being used to differentiate COVID-19 specific materials from other wellness communications.

Enhanced communications – a multi-channel approach to wellness programming includes emails from the wellness committee, posting on the company intranet, and mailing information to employees' homes
Columbia's program continues to see high participation rates and receives excellent feedback. The organization is committed to improving and maintaining the health of its employees throughout the course of the pandemic and beyond so it can continue to thrive and pave the way for new construction in the Commonwealth.
---
Debra Wein, MS, RDN, LDN, CWPD, is CEO and founder of Wellness Workdays, and a nationally recognized expert on employee health and well-being. Debra writes and speaks regularly on corporate wellness topics and can be reached at 781.741.5483 or [email protected].
Share this post: