5 Ways to Engage Men in Corporate Wellness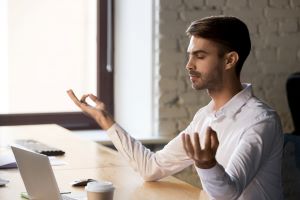 Gender disparities in the workplace usually center around income inequality or glass ceiling inequities; however, men are less likely to fully participate in an employer-offered wellness program than women. A white paper written by the health services company Optum reported that women take advantage of workplace health screenings, weight management, health coaching, and web-based wellness programs more frequently than men. The survey reports men are more likely to get employer-sponsored flu shots and participate in smoking cessation programs. So, what steps can you take to engage men in your wellness program, especially now that so many employees are working remotely?
---
 1. Provide Robust Program Communications
Examine your communications strategy. Reaching men and getting them to engage in your program can require a more robust communications plan. Make sure you are covering all forms of communication – emails, printed mailings to home addresses, and online communications via your company newsletter or Intranet. Check to make sure program information is easy to find and easily accessible. Now that the majority of your employees are remote, re-examine your communications strategy and determine whether you need to make any additional updates to reach and engage the men at your organization.
2. Offer Time
Men cite workplace demands as an obstacle to wellness program participation. Encourage men to step away from work several times a week to participate in programs. Now that many individuals are working from home and reporting that they are working even more hours than when in the office, this is especially important. Most wellness programs have pivoted to offer online programs that make it easy for men to participate, whether it's an online wellness challenge, a nutrition program with remote health coaches or webinars on stress management. Ask executives and managers to set the example by actively participating in programs and encouraging employees to do the same.
3. Address Mental Stress
Men are less likely to seek help for mental health issues. Let employees know that mental health concerns are not a sign of weakness and create opportunities for them to seek help from mental health professionals. Offer programs that focus on stress management, anxiety and depression as men are more likely to participate in programs that address these issues. And don't forget to promote the resources available through your EAP – these are more important than ever with so many employees working remotely.
4. Ask for Input
Whether you are developing your company's wellness program or considering rolling out new initiatives for your existing program, ask the men at your organization for input about the programs and activities they would like to see offered. Incorporating programs that meet the needs and interests of the men in your workforce will result in better engagement.
5. Verify Your Program Meets the Needs of Your Remote Workforce
While wellness programs should fit the needs and interests of your male employees, it is also important to review your current program and make sure it supports the needs of your newly remote workforce. The most effective programs now take into account the current work from home situation so many employees find themselves in and incorporate everything from physical and mental health to exercising with kids and healthy eating programs.
---
Debra Wein, MS, RDN, LDN, CWPD, is CEO and founder of Wellness Workdays, and a nationally recognized expert on employee health and well-being. Debra writes and speaks regularly on corporate wellness topics and can be reached at 781.741.5483 or [email protected]
Share this post: