The reasons benefit communications matter — and how to go about it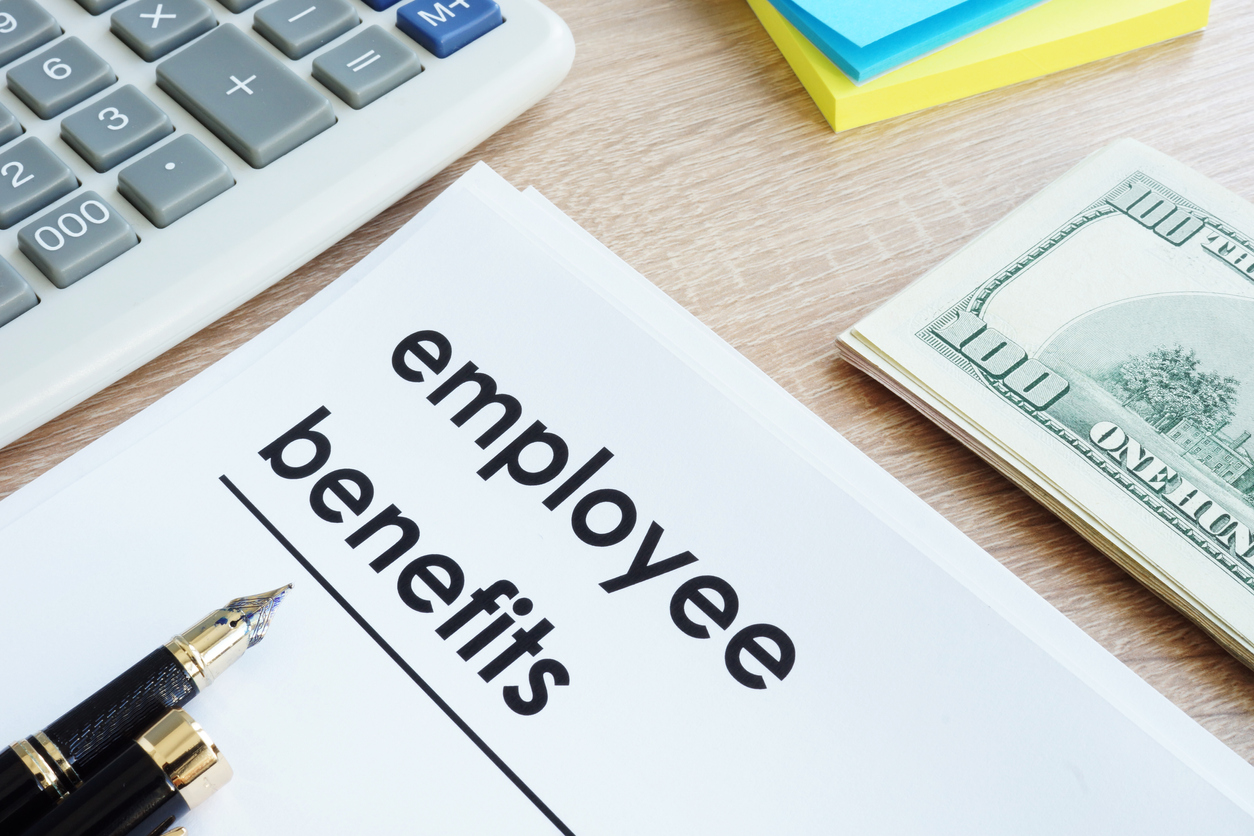 Recently I was invited to speak with the NEEBC Mentoring Group for emerging benefits professionals about communications strategies, employee engagement ideas, and best practices. A few of the participants were struggling with how to engage employees in understanding their benefits – or even where to begin. I figure it's always helpful to start with the most basic question – why bother?
Why Benefits Communications Matter
Attracting and Retaining Employees

It's no surprise that given today's low unemployment rate, it's particularly difficult to attract and retain employees. Employers and HR professionals view employee benefits as a strategic tool for recruiting and retention according to the 2018 Society for Human Resource Management (SHRM) Employee Benefits Survey.
However, even if a company offers fantastic benefits, it doesn't matter if employees don't know about them. Based on the latest MetLife U.S. Benefits Trends Study, there's a lot of room for improvement in the benefit communications arena:
67% of employees are satisfied with their benefits, down 4% from 2018.


30% of employees report they would be willing to trade a higher salary for better benefits.


Only 40% of employees strongly believe their employers' benefits communication is simple to understand.



As a result, only half of all employees are very confident that they made the right decisions during their last annual enrollment.
Reducing Healthcare Costs

Healthcare costs continue to stifle employer bottom lines. Benefits communications have a role to play in reducing these costs. The 2018 Mass Health Policy Commission Cost Trends Hearings found:
Lack of patient education, knowledge, and availability of information creates a barrier for individuals to choose the best value health insurance and the appropriate setting to seek care.


Result: people choose high cost health insurance plans, avoid community hospitals, and to go to the ER or urgent care when it is not necessary.



These behaviors drive up costs for patients and the system as a whole.
Bring these findings to senior leadership. Once they're committed to benefits communication and employee engagement, it's time to find a communicator.
---
Finding a Benefits Communicator

One of the questions that came up during the mentoring session was whether using vendors for benefit communications is sufficient. Although you'll certainly want to leverage carrier communications to get the word out, they usually can't be customized to a particular employer's needs. This will mean that your company's goals and unique programs or rules won't be reflected. Going back to the "why" employee benefit communications are needed, it's important to "own" the message, which is why a benefits communicator adds value to your benefits strategy.
A company's budget and funding stream will drive the search process for a benefits communicator. Here are some pros and cons of various options:
Internal position – a dedicated employee for benefit communications is ideal as they'll be on the ground as HR strategies develop. A staff position also means full-time, year-round dedication to the goals of the company's employee engagement initiative. However, adding a position is a difficult hurdle, and few companies go this route.


Benefits Consultant/Broker – most mid- to large-size consultants offer benefit communications as one of their suite of services. If they don't offer this in-house, they can generally outsource. There's a couple of pluses on this option: the benefits consultant is familiar with the company, its priorities, and strategies. It also may mean you don't need to go out to bid for the services, or worry about the logistics of adding a vendor. The downside of this option: it's usually the most expensive – yes, even more expensive than hiring an internal employee.


Benefits Communications Firms – There are some first-rate benefit communications firms in the market. Benefits communications is all they do and they're experts. No matter what kind of communication vehicles you'd like to use, these companies offer the services. Usually much less expensive than a benefits consultant, you'll know the budget for each project in advance. Although you can search online for a benefits consultant, referrals will help you find a quality vendor. Ask HR trade associations for recommendations. Another great resource is your non-health benefit vendors – think retirement, life insurance, wellness, Long Term Disability, dental, and vision carriers. Hiring a benefits communications firm may mean you have to go out to bid for the services, which adds work to a stretched HR department's workload.


Contract Worker – with the proliferation of on-demand contract placement firms, finding a contract worker for employee engagement projects is as easy as posting the scope of the projects and the skills sought. This is the least costly option. However, benefits communication requires making complex information understandable, and hiring contract workers with a working knowledge of the benefits industry can be challenging.
Here are the "must have" skills for the benefits communicator you hire:
Able to make complex information understandable. Healthcare especially is confusing. Most people don't have the time or inclination to learn the jargon and the ins-and-outs of how plans work.


Content writing. You can't explain benefits in simple sound bites. You need someone who can write content.


Attention-to-detail. Making mistakes in benefits communications is costly: increased customer service call/email complaints; added printing and mailing costs (if applicable); anxiety and anger among employees; higher out-of-pocket costs for employees; and additional service burdens for vendors.


Creativity. Benefits can be dull if not positioned correctly. A creative benefits communications professional can make the materials lively and relatable.


Strategic thinker. A person who is able to synthesize the company's objectives, planned changes, and potential roadblocks to develop a timely series of communications is ideal.


Industry knowledge. Because insurance and employee benefits are complicated, it will expedite the communication goals if the person has an industry foundation on which to build.
---
Communications is an Integral Part of Strategy Development
Involve your benefits communicator in the company's benefits strategy development. This gives them an opportunity to hear different perspectives on any changes to develop compelling and timely communications. This may include a variety of stakeholders: HR, technology, legal, operations, vendors, consultants, customer service, policy, and finance.
Employee Engagement is a Year-round Endeavor

Everyone thinks of Open Enrollment as benefit communications time – and it is. It's peak time for communications, but it's important to engage employees year-round:
According to a 2018 Unum poll:
Employees spend 30 minutes or less reviewing benefit options at Annual Enrollment



Signing up for benefits made employees feel stressed (21%), confused (22%), and anxious (20%)
Employee Engagement Ideas:
This will allow you to focus on key information during Annual Enrollment, including deadlines, benefit, and carrier changes.
---
Effective Employee Engagement Strategies

Translate the company's goals to the employees' interests.
Use a marketing approach in your communications: why should the reader care and what's in it for them? Instead of outlining features, talk about benefits. For example: change, "See clearer with your health plan's online cost estimator" to "Your health plan's online cost estimator can save you time and money."
Use an attractive format. This makes it easier and more interesting to read. Use:
White space


Bullets


Graphics


Color or contrast


Bolding



Easy-to-read and professional fonts
Caution: actual content is necessary. Sound bites won't cut it. To make complex programs understandable it takes sentences and frequently paragraphs.
Be transparent. Benefit changes aren't always positive. Include the good, the bad, and the ugly. Failing to do so can cause confusion and anger. You can, however, be selective in your wording. Instead of "cuts or reductions," use "change."
Proof, proof, and proof again. Check facts, layout, and grammar. At stake is the employer's credibility, goodwill, and potential increases in employer and/or employee costs.
Use Different Forms of Communication to Reach Your Audience. People are different; communicate in a variety of ways to reach your audience. Consider:
Email


Video


Social media


Health fairs


Presentations


Audio


Webinars



Print – yes, it has a place. At a minimum, send a postcard to the house so family members are aware of important information and deadlines.
Ensure Consistency in Messaging. Identify all of the potential communicators and be sure messaging is in sync. Be sure to determine who will disseminate important first messages:
Leadership


HR


Vendors


Customer Service



Finance

Elicit Feedback. After the communications campaign is complete, take stock. What issues came up? What were the concerns? Were there areas of misunderstanding? What was effective? Get feedback from HR staff and the vendor's customer service staff. Attending health fairs and talking with employees is always a terrific way to hear what's working and what isn't.
Review the Data and Modify Future Communications as Needed. What was of interest?
Website traffic


Open rates


Click rates


Video views



Customer service metrics

Stay Relevant and Seek Creative Inspiration
Attend conferences


Get involved


Subscribe to a variety of industry emails (For example, I follow content marketing, communications, and healthcare experts)


Read newspapers and journals, such as Health Affairs and the Boston Business Journal


Listen to podcasts


View social media posts


Take courses – LinkedIn Learning has some great options
It's a lot of fun to learn and collaborate with others. I enjoyed sharing my employee engagement experience and expertise with the NEEBC mentoring group. For additional insights, see my blog recapping the 2019 NEEBC Summit and Trade Show. If you have other tips, please post. I look forward to hearing from you.
---
Cynthia McGrath is a senior marketing communications professional who provides strategic consulting services to healthcare and educational organizations. Prior to starting her consulting business, she was the long-time Communications Director for the Commonwealth of Massachusetts Group Insurance Commission, which provides employee benefits to over 450,000 people.
Contact Cindy via LinkedIn.
Share this post: