More than Just a Wellness Room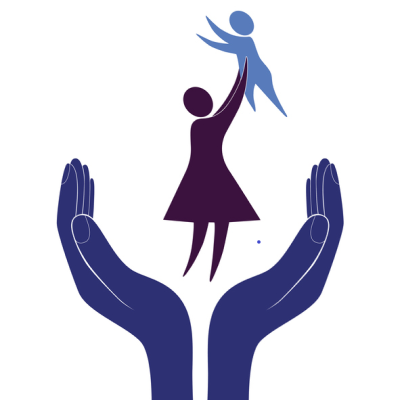 Fourteen years ago, I started my breastfeeding journey when I gave birth to my first child.  As an assistant vice president in the financial services industry, I couldn't imagine how I could work 50-60 hours a week, commute an hour and half each way to work, and provide breast milk to my baby.  Fast forward to today, we are seeing so many companies providing exceptional maternity benefits such as work-from-home flexibility, wellness rooms to support new moms who decide to pump at work, breast milk shipping for travelling moms, and new parent gift boxes. After five years as a stay-at-home mom, I am so grateful for the second chapter of my career focusing on women's health – specifically, the prenatal and postpartum time period.  It is incredibly humbling to see young new moms "want it all," and in some cases "have it all." 
The transition from maternity leave back to work is possibly the third largest life event, apart from getting married and giving birth.  It's a time where career women, full of drive and ambition, realize they have been given the gift of motherhood, and one of the many job requirements is to feed their babies in whichever way, breast milk or formula, is best for them and their family.  Today, according to the Center for Disease Control and Prevention (CDC)1, 84% of moms choose to breastfeed.  And although each mom's goals are personal and most often kept within their most trusted circle of family and friends, it is often a goal that aligns with the recommendation by the American Academy of Pediatric – 6 months of exclusive breast milk and 12 months of breastfeeding.  So here in lies the problem…maternity leave and returning to work straddles that goal.  As a result, the breastfeeding rate at six months postpartum drops to 57% according to the CDC Breastfeeding Report Card1.
---
It Starts Before Maternity Leave
Companies spend thousands of dollars grooming and growing female talent in the workforce.  But, how does a company ensure that ROI is not lost during the transition and that new moms are aware of, and come back into, a culture of support?  It starts before maternity leave.  According to research, there is a 94% retention rate for employees of companies with lactation support programs2.  Furthermore, there is a 77% reduction in absenteeism among firms with lactation support3.  These studies are enough evidence for employers to know more can be done in the way of maternal wellness benefits.
Fortunately, there are services that help moms obtain a breast pump through their health insurance plan.  While it's a wonderful benefit that has helped increase national breastfeeding rates, as well as help moms meet their breastfeeding goals - whether at work, travel, or on the go. - lugging a pump, pump supplies, breast milk, laptop, purse, and maybe even lunch back and forth to the office is no treat.  And, that doesn't even include the stress of getting up in morning to breastfeed, shower (hopefully), tend to baby, put on makeup, get dressed, get the baby ready for daycare, make lunches, and pack the baby bag. Then, once all that has been completed, rush to daycare and get mentally prepared to drop off your child, and finally, go to work!
And, now mom can be top of her game for 8 hours?
Imagine what an incredible benefit it would be if the breastfeeding mom didn't have to worry about bringing her breast pump and supplies back and forth to work?  Imagine having a breastfeeding policy that told the company, "we support pumping moms." Imagine the relief mom would feel before she had her baby, if she knew that her employer supports her.  Imagine a wellness room that is not sterile, but actually stimulates mom's milk flow?  Imagine a wellness room that provides amenities such as breast milk storage bags and breast pads (what mom wants to leak through to her shirt during a meeting?).   It is sometimes the small things that make a huge difference.  And, as Katharine Schwab, Associate Editor at Fast Company, Inc. most poignantly stated, "The lactation room, or lack thereof, has become symbolic of how workplaces treat mothers."
---
1 Breastfeeding Among U.S. Children Born 2009-2016, CDC National Immunization Survey.
2 Ortiz, J., McGilligan, K., & Kelly, P. (2004).
3 2010 United States Breastfeeding Committee.  Workplace Accommodations to Support and Protect Breastfeeding. Washington, D.C.
---
Written by Suzanne Vecchi, Director of Operations at Acelleron, a health and wellness company that specializes in employer lactation programs. Suzanne can be reached at [email protected]
Share this post: