Mythbusting: The Surprising Truth About Your Employee Caregivers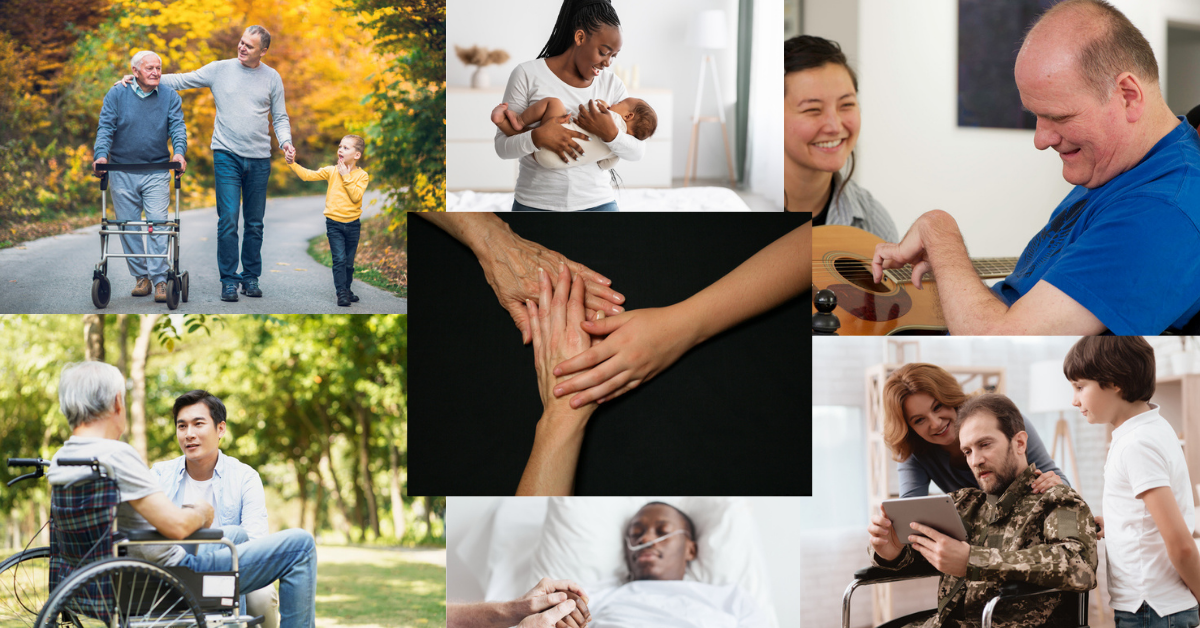 Ask five different people how to describe a family caregiver, and you'll get five different answers. Whether it's raising young children or looking after elderly parents and loved ones, caregiving is a difficult task that is frequently combined with an equally challenging day job. Yet despite 53 million1 U.S. adults identifying as caregivers, myths abound about the role, and companies that better understand and support their employees' caregiving needs can reap significant rewards.
Myth #1: Family caregivers are women with aging parents or children with special needs who live at home with them.
All too often, family caregivers are stereotyped as stay-at-home women or stay-at-home mothers whose primary job is to care for ill family members. The reality is that this simply isn't true. Caregivers are an extremely diverse group of individuals. While people who identify as female do make up the majority of family caregivers, forty percent identify as male1. In addition, people of color and the LGBTQ+ community are disproportionately represented as caregivers, often taking on the role nearly a decade before their white counterparts1. While parents and children remain the predominant relationship for whom caregivers are responsible, the number of individuals caring for someone other than a child or a parent is on the rise in the U.S2. Now more than ever, it is crucial for employers to broaden their definition of the word caregiver so that they can be as inclusive as possible when offering them support in the workplace.
Myth #2: Family caregivers are an insignificant portion of the U.S. population and most of them are unemployed.
According to the most recent research by AARP and the National Caregiver Alliance, there are more than 53 million1 unpaid family caregivers in the U.S., and at least half of them are caring for more than one loved one at the same time. In addition to that, sixty percent of unpaid caregivers are also employed. Many family caregivers who aren't currently employed were forced to leave their jobs due to a lack of caregiver support across the ecosystem. For example, only sixteen percent of all US employees has access to paid leave3, and women are twenty percent more likely to leave their jobs when they don't have access to paid parental leave4. Without supports in place from their communities, employers, and even the government, it can be impossible for many caregivers to balance a job with all of their home responsibilities.
Myth #3: Employee caregivers ask for what they need in the workplace.
Family caregivers lose, on average, twenty-six percent of their income on caregiver-related responsibilities5. For many caregivers who are thrust into financially vulnerable situations, their employment status is crucial to their ability to continue caring for a loved one or even themselves. This perpetuates an ongoing challenge, where employee caregivers are underplaying their home responsibilities and don't feel comfortable sharing their needs with their managers or with leadership for fear of bias, demotion, or even termination. Fortunately for employee caregivers, the tides are turning. Legislation, such as The Protecting Family Caregivers from Discrimination Act6, would prohibit employers from discriminating against workers who are caregivers, and President Biden's caregiving plan, which is wrapped into the infrastructure legislation that recently was passed through the Senate, represents a seismic shift in the way caregivers can legally be treated at work, and it's bringing about a greater awareness of caregiver biases within organizations.
Myth #4: Employees understand which caregiver benefits they have available to them.
A 2021 survey of employees across the U.S. found that thirty-five percent of all employees don't understand which benefits they enrolled in during open enrollment, and for younger workers, that number increased to fifty-four percent7. The vast majority of employees surveyed would like to see a year-round approach to benefits education. This leaves a significant opportunity for employers to review their internal benefits communications strategy, how they're tracking engagement across their communications, as well as the awareness and user experience of their benefits admin platform. It goes without saying that the more that employees are aware of their benefits, the more supported they will feel by their organizations. This is the perfect opportunity to try benefits education a little bit differently in the new year.
Family will always be job number one. When employers support families, they're really supporting their employees. By understanding the diversity of family caregivers and their unique challenges and needs, organizations can begin to support, retain, and engage this crucial piece of their employee population.
---

1https://www.rosalynncarter.org/wp-content/uploads/2020/10/RCI_Recalibrating-for-Caregivers_2020.pdf
2https://www.pewresearch.org/fact-tank/2018/04/05/a-record-64-million-americans-live-in-multigenerational-households/
3https://theconversation.com/how-bidens-paid-leave-proposal-would-benefit-workers-their-families-and-their-employers-too-159880#:~:text=Only%2016%25%20of%20Americans%20with,like%20Facebook%20and%20American%20Express.&text=Many%20employees%20who%20can%20technically,that%20without%20experiencing%20financial%20hardship.
4https://iwpr.org/media/press-releases/new-study-reveals-paid-family-leave-policies-lead-to-20-fewer-women-leaving-the-workforce/
5https://empirereportnewyork.com/family-caregivers-face-significant-financial-strain-spend-7200-per-year-26-of-income-on-average-new-aarp-research/
6https://www.congress.gov/bill/116th-congress/senate-bill/3878?s=1&r=5
7https://www.businesswire.com/news/home/20210129005362/en/Voya-Survey-Finds-One-Third-of-American-Workers-Don%E2%80%99t-Understand-the-Benefits-They-Selected-During-Open-Enrollment
---
Aimee Gindin, MSCP, is the Head of Marketing & Strategy at Torchlight. 
Email: [email protected]
LinkedIn: https://www.linkedin.com/in/aimee-gindin
Share this post: