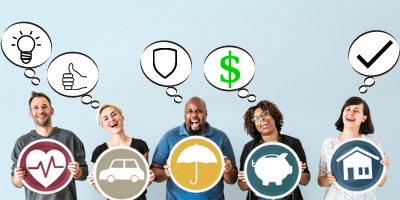 For many employers, annual enrollment season is fast approaching. You've likely made hundreds of decisions and spent an exorbitant amount of effort to optimize your spend while providing the best benefits package to employees. Why? Because benefits matter. They matter for a variety of outcomes that employers seek – like employee attraction and retention, improved health outcomes, total well-being, and overall satisfaction. But, we know the average employee spends only 17 minutes on their annual enrollment activities1. So, how do you get your employees to pay attention (or even notice) your benefits? We recommend getting them to focus on the most impactful and valuable benefits first.
Our research
At Fidelity Investments®, we have spent the past year conducting and analyzing research on how employers and employees value their benefits. We analyzed the data from many perspectives (recruitment, retention, well-being), but for this discussion, let's focus on the benefits that impacted employee well-being.

When we looked specifically at health, wellness and work-life benefits, we found that there were seven key benefits that offered an increase in well-being just by being offered, regardless of utilization. A different set of seven benefits required employees to use them to get a meaningful boost to their well-being.