It was just a few weeks ago – although it hardly seems possible – that HR departments had more mundane concerns on their minds, such as how to attract and retain talent in a time of low unemployment rates. Today's pandemic concerns make these worries appear trite, but the tactics that forward-thinking employers are using to stand apart from their competition is worth celebrating. I hope these strategies not only give you inspiration but also put a smile on your face during these difficult times. 
— Be well, Cindy McGrath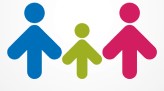 It's a bleak time with ever-changing news on the coronavirus pandemic. Human Resources Departments are under stress as they navigate the ramifications to their company's workforce and personal lives. In the midst of this crisis, here's some positive benefits news to consider when we return to our new reality.